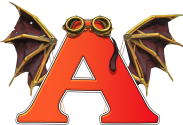 Welcome to the First Progress Report for Arisia 2024!
Arisia 2024 is taking place January 12-15, 2024, at the Westin Boston Seaport District Hotel. In this PR issue, we are bringing you the news of our guests of honor, volunteer opportunities, programming announcements, updates, and highlights.
Get Your Arisia 2024 Membership
Registration is Open for Arisia 2024!
Weekend Rates:

$55* through 9/30/2023 for full memberships and FastTrack memberships (for children between 6 and 12 years)
$30 for students (students age 13-25 with a valid student ID)
Free with Card To Culture memberships for EBT, WIC, and ConnectorCare cardholders and their families (must show card at badge pick up)
Free for Kids-in-Tow (must be with a paying attendee at all times)
Arisia is once again participating in the Massachusetts Card to Culture program. Card holders can register to attend Arisia 2024 at no cost to them. Email registration@arisia.org to find out how!
Announcing the Arisia 2024 Guests of Honor
Author Guest of Honor: Ryka Aoki
Ryka Aoki is a poet, composer, teacher, and novelist. Her latest novel, Light From Uncommon Stars (Tor Books 2021) was an Alex, SCKA, and Otherwise Award winner, and was also a finalist for the Hugo, Locus, and Ignyte Awards. Read more about
Ryka Aoki here
.
Artist Guest of Honor: Winona Nelson
Artist/writer Winona Nelson was born in 1983 and grew up in Duluth, Minnesota. She has drawn all her life and began painting digitally as a teenager. Winona is a queer, Two Spirit Indigenous person, and her fine art often focuses on the stories and history of her tribe, the Ojibwe of Minnesota, and on gender and diversity. Read more about
Winona Nelson here
.
Fan Guest of Honor: Tanya DePass
Tanya DePass is the founder and Director of I Need Diverse Games, a not-for-profit organization based in Chicago, which is dedicated to better diversification of all aspects of gaming. I Need Diverse Games serves the community by supporting marginalized developers, attendance at the Game Developer Conference by participating in the GDC Scholarship program, helps assist attendance at other industry events, and is seeking partnership with organizations and initiatives. Read more about
Tanya DePass here
.

From the Con Chairs
Planning for Arisia 2024 is well underway! Division heads are all in place and there are lots of opportunities for new staff members. Our next ConComm is on Sunday June 4th at 5:00 pm over zoom. Email
conchair@arisia.org
if you are interested in attending and need the link.

Call for Volunteers!
The reason we can put on Arisia is because of people like you! Come volunteer! It's a great way to keep Arisia going and meet your fellow Arisians. We have many job opportunities listed at our
Volunteers Wanted page
. New jobs will be posted there regularly.
Want to help out but not sure where you want to do that? Sign up at our
Volunteer Signup page
and let us know what you're looking for, and we'll do our best to match you with available jobs.
Have questions about volunteering? Email
volunteers@arisia.org
with any questions.
Dealers Room at Arisia

Applications for spaces in the Dealers Room are open. See the
Dealers Room page
for details.
Access at Arisia
The Accessibility Division wants to hear from you. We are working diligently to bring more access-related services and function to Arisia as a convention and for Arisia 2024 in particular. CART and assistive listening devices will return, as will limited braille programs and large-print maps. To request or suggest new accommodations (in general or for yourself) please complete the
form here
.
Any other questions about Arisia 2024? Email us at
info@arisia.org
!